Contact Us
Lunser Insurance Agency – Your Local Insurance Agent For Over 50 years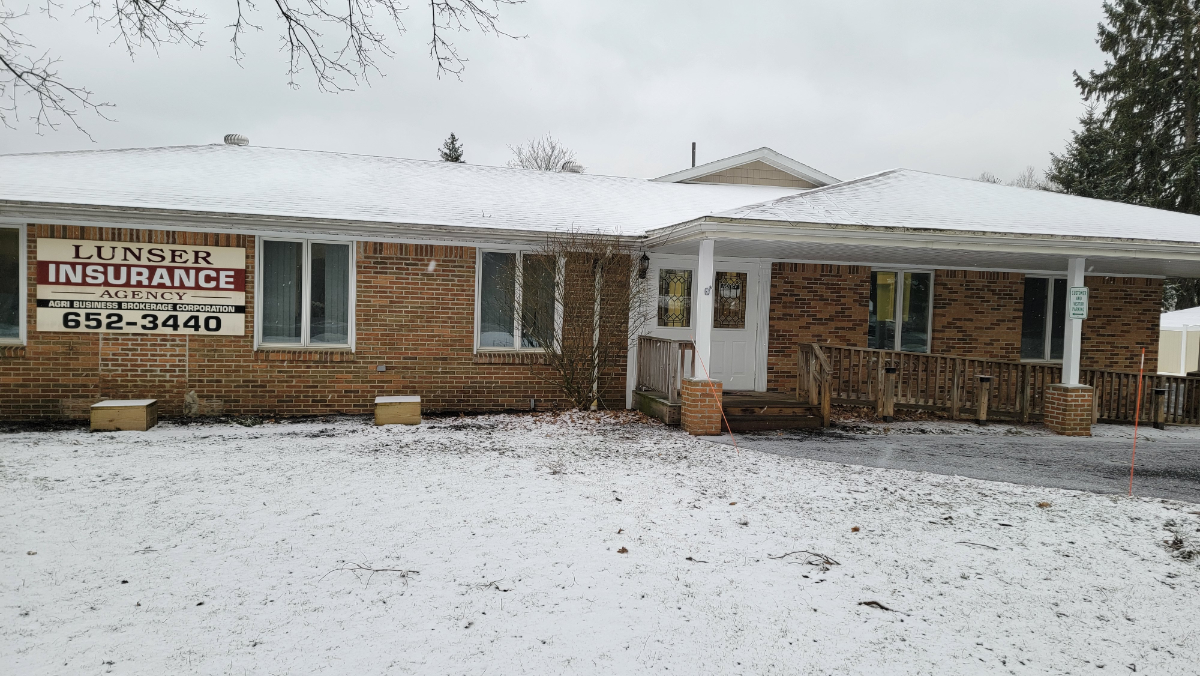 Address
Lunser Insurance Agency
Agri Business Brokerage Corp
417 Quaker Road
PO Box 339
East Aurora, NY  14052
Hours
Monday – Friday: 8:00-5:00
Saturday: Closed
Sunday: Closed
Frequently Asked Questions
What is an independent insurance agent?
An independent insurance agent is an agent that can sell insurance policies with a variety of different insurance carriers. Independent agents are able to find the best company for their clients' needs and are not captive to a single company.
I've received a non-renewal notice but the date is x days out. Am I cancelled?
By law in New York State, any notice of nonrenewal must be provided at least 45 days, but not more than 60 days, prior to the expiration date of the policy. You may receive this notice for many reasons including, nonpayment of premium, outstanding inspection recommendations, a change in the property or operations, discovery of fraud, large number of losses and more. Depending on the reason for the non-renewal, it may be rescinded contingent on the actions we take and is also dependent on the particular insurance company.
My policy was cancelled recently. Can I get it reinstated?
Reinstatement is strictly a case by case scenario that is dependent on working with your insurance company. There is not a definite yes or no answer. Give us a call and we can work with you.
Why are my auto rates increasing?
Some of the broader reasons for increasing rates are the increased cost to repair and replace vehicles, increased accidents leading to more claims and more extreme weather events. With the increased technology like cameras and sensors that are being placed into cars, a fender bender has never cost more to repair. Likewise the amount of technology at your fingertips has also caused more distracted driving claims than ever before. We have many companies that we can quote to find you the best rate.
Do I need to insure my ATV?
For many companies recreational vehicles are an excluded risk once they go off premise. This requires an endorsement if the company offers one or a separate policy to have liability when away from your insured location. Physical damage to the vehicle can also be added depending on the company or by a separate policy.
I have a homeowners policy but operate a business or roadside stand at home, am I covered?
Generally homeowners policies exclude business and farming operations in their policy terms. These coverages may be added on by endorsement if the company offers it or by adding a separate policy that would provide the proper coverage.
Should I add my newly licensed teenager to my auto policy?
When quoting a new customer one of the first questions we ask is what company they are currently insured with and how long they have been with that company. By adding your new teenage driver this will give them an insurance history and when they go on to have their own policy in the future they will benefit by having cheaper rates.
We are a family run farm and employ our 18 year old on our payroll and his wages exceed $1,200 for the year, do I need workers comp, disability and paid family leave?
Yes. Under New York's Farm Laborers Fair Labor Practices Act of 2019, non-minor children are required to be covered by a workers compensation and disability policy and also contribute to New York State's Paid Family Leave program. There are few exclusions remaining that can exclude an employee in New York from being covered. If you have questions or want a further explanation give us a call and speak with one of our licensed agents.
What is New York State required Paid Family Leave?
New York State Paid Family Leave provides eligible employees with up to 12 weeks of job protected, paid time off to bond with a new child, care for a family member with a serious health condition, or to assist loved ones when a family member is deployed abroad on active military service. This is an employee funded program with limited exemptions.